The Paradise Beauty Store includes Beauty Supplies, Kryolan Makeup, Mio Activity Trackers, and Body Piercing Jewelry
Find your favorite beauty products in our beauty store. We stock the products we know and love, so that you can take them home and recreate the look we gave you. Our haircare brands include, Sojourn, ELC, TIGI S-Factor, TIGI Bed Head for Men, Nioxin, Malibu, Nicolas, Affinage, Kenra, Original Sprout, Blndn, Purity Design, Reuzel, Celeb Luxury, Zoya Nail Polish, Elumen, Amir Lotion, and more.

Our beauty store sells the world renowned KRYOLAN brand of makeup. We have testers of all of your favorite types of products, as well as things like body paint, eyelashes, and other specialty makeup items. This way when you buy Kryolan makeup from us you are sure to take home the right color and the right item for your look. Our makeup artists are skilled and knowledgeable and will be happy to demonstrate the product as well as show you new looks you are sure to love.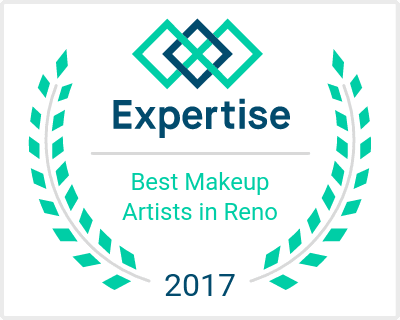 Best Makeup
Artists in Reno

2018